Over the past few months, we have been thrilled to welcome over 2,000 college tour guides into the Welcome To College ambassador community. These students, from all over the world, are making a positive difference each day as they lead campus tours to prospective families on the college search journey. We've loved getting to know these students from their profiles and would like to kick off 2017 by sharing a few who inspire us. Click on the images below to view their profile and explore how these students are planning to change the world.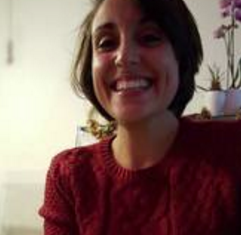 Laura B.
The University of Tampa
Class of 2018 - Environmental Science Major from Lombardia, Italy

"Become an influential ecologist and work with wild animals; I would love to help endangered species and conduct research. Another life goal is travel the world."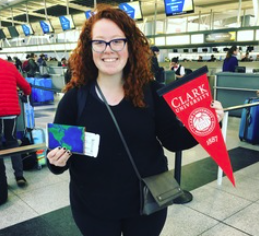 Sara D.
Clark University
Class of 2017 - International Development Major from Montclair, NJ

"This past summer I interned with a literacy nonprofit called LitWorld. The experience inspired me to focus on the complexities of literacy, especially in relation to access, race, class, gender, or nationality. Now, I am writing a short book deconstructing how different identity facets and privileges affect one's relation to literacy in order to help guide how we as a society measure one's competency."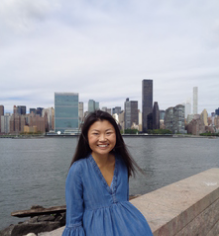 Cat F.
St. John's University
Class of 2018 - Business Management Major from Freehold, NJ


"GLOBE is a student-organized microloan program. We are responsible for providing microloans to budding entrepreneurs in developing countries. GLOBE provides real world business experience, relationship management skills, and an opportunity for you to directly engage with people overcoming poverty. I am able to empower others as a GLOBE student."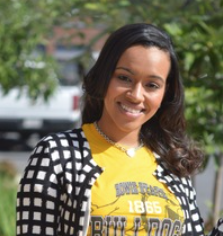 Jenna G.
Bowie State University
Class of 2018 - Nursing Major from Upper Marlboro, MD
"I chose nursing because I've always had a passion for people and serving others. In nursing, you're someones primary care taker during their visit and you're responsible to make them feel comfortable and safe. It's the perfect career for me to interact and help others."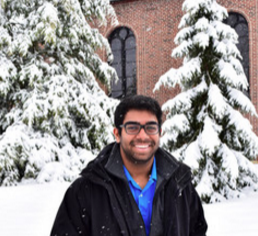 Deepak I.
St. Bonaventure University
Class of 2019 - Innovation in Healthcare Major from Duluth, GA
"I eventually want to go to medical school and become a doctor, but I want to use my position as a physician to help others better understand their health. I also want to create a health startup that will help accessibility to care for people throughout the world who need it."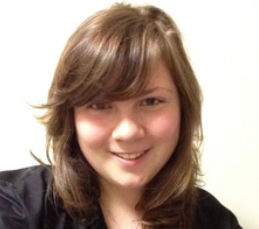 Lisa L.
University of New Haven
Class of 2019 - Music Industry Major from Miller Place, NY


"I am working on creating pieces of music that are controlled by informational patches of numbers. My most current patch uses a Wii remote and nunchuck via bluetooth hooked up to my Macbook Pro that communicates with a program called Max."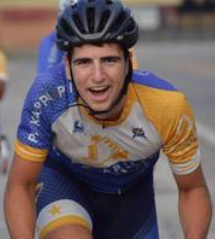 Patty L.
Iona University
Class of 2017 - Mass Communication Major from Mineola, NY
"Through mission trips, philanthropy events, and traveling excursions, I have been able to see parts of the country and world I would have never fathomed. Iona has allowed me to serve in over 30 states in the U.S., and even brought me to South America to tutor in a community in Bolivia. Just by entering another town or region allows us to be introduced to a variety of different people, ideas, and cultures."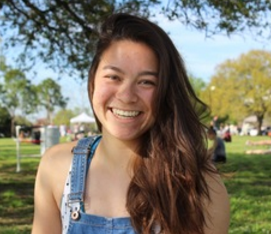 Paige P.
Tulane University
Class of 2019 - International Development & Public Health Major from Santa Cruz, CA

"After college, I plan to serve in the Peace Corps and then have a career in humanitarianism. I also want to train for and complete a triathlon before I turn 30."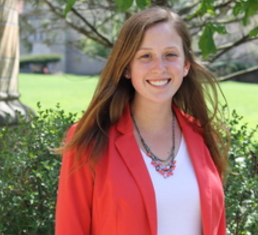 Bethany S.
Grove City College
Class of 2018 - Mathematics Major from Andover, NJ

"After college, I want to teach math in a public high school. I want to teach students persistence and perseverance through a subject like math."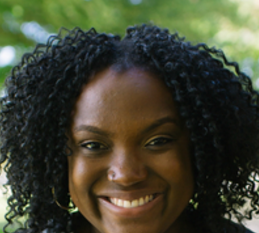 Florence U.
Indiana Wesleyan University
Class of 2018 - Nursing Major from Chicago, IL

"A PhD in Public Health would be my ultimate education goal. I would then like to go back to my country (Nigeria) and start a hospital/orphanage in my father's compound. I would like this to be a teaching hospital, where people do not only come to get care but come to learn how to provide care for themselves."

Explore the college links above to view hundreds of other student ambassadors making a positive impact in the world. Interested in getting your student ambassador stories on-line? Click the button below to schedule a demo and a team member from Welcome To College will be in touch.