It's graduation time, and a bittersweet moment for most graduating seniors. In the two years we've been running tour guide workshops, we've had the great fortune of getting to know hundreds of incredible guides at institutions across the country. I saw a few shares of some past trainees who are soon to graduate and sensed the opportunity to get parting advice for those coming behind them. With the passion and insight of proud alums, they poured out for their successive tour guides. These students are ready for great things. Here are some of their tips.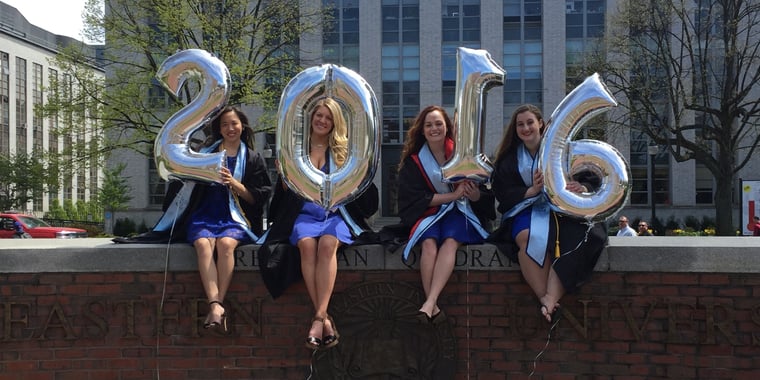 Remember your impact - My favorite part of being a tour guide was seeing students I had toured in summer now on campus in the fall. It's an incredible feeling. To know that YOU, in some way, made an impact on a high school student to choose your home as their home? Amazing. Unfortunately, my senior year meant I'd never know if they chose my school or not. I was going to be long gone before they would even step foot on campus as a student. This was hard for me. I felt a loss of validation in some ways. How would I know if I'd done a good job? My advice is to never forget your impact. Yes, you may never know if that shy girl with the helicopter parents ever decided to come to your school, but remember that you gave the best tour you possibly could. You showed them what it's like to be a student at your school. Always remember that, in some way, you impacted their college decision. If you did your best as a tour guide, your job is done.
Eva Anderson, Marymount University
You don't always have to walk backwards - If you're not talking, walk side-by-side with the families and ask them questions about their plans and aspirations. Get them to feel connected! It's always great to get an email that night or the next day, thanking me for the tour.
Steven Lynchard, University of New Haven
Grow your knowledge & share your passion - Becoming involved as a tour guide was one of the best decisions I made. Moving from a small town of 6,000 people to one of the largest universities in the nation, I felt a little lost at first, but, thankfully, I found my home as a tour guide with Devils' Advocates. Being a Devils' Advocate allowed me to make lasting friendships with well connected, established leaders throughout the university. As an Advocate I was able to engage with prospective students by sharing my knowledge and passion for ASU; this has prepared me personally and professionally in ways the classroom could not. In any position you find yourself, take every opportunity you can to grow your knowledge, lead others, and create positive relations with your peers. I would give this advice to all incoming students ready to establish themselves by getting involved and making their mark on campus. Taking each experience as an opportunity to grow helps build your character and background and helps develop a mindset and attitude that will carry you from graduation to your future career.
Sam Wagner, Arizona State University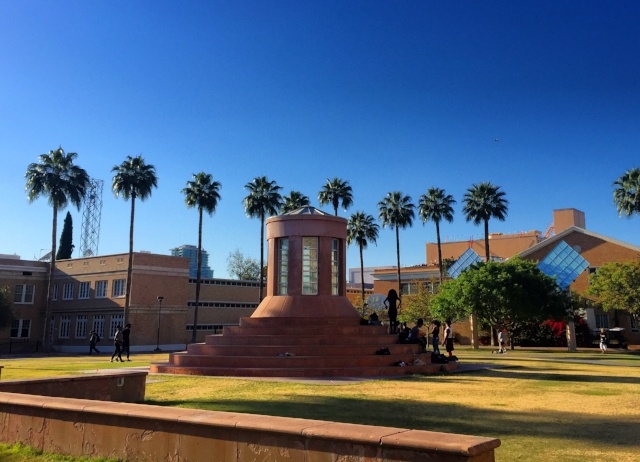 Go beyond the glow - The most meaningful advice that I can share is for the tour guide to consider what about their college/university they didn't know before enrolling, and what about that surprising element has kept them at their chosen school. For example, when I enrolled at Millsaps I had no intention of studying art history or spending much time in the arts. I had other plans and though I love the arts, I thought I wouldn't have time. (In the fall I'm beginning a MA-PhD program in art history!) Today, what I love about Millsaps is that it grew with me. It didn't stay the exact same entity that it was from when I was 18 to 22. I made a niche for myself, had opportunities to give back and take leadership roles, and I was challenged to reconsider everything from my worldview to my intended major. I'm so grateful for this! I think that the best things in life are those that you feel comfortable to question and re-approach with either a fresh or reaffirmed perspective. Millsaps gave me that freedom on every level--from the Caf' food to my faith. What I mean to say is that as a prospective student, one can't see it all, hear it all, or ask about it all. You can't fully anticipate who you'll be in four years! But isn't it great when a tour guide can share something about the school that has caused them to stay all four years--beyond the glow of freshman year?
Mary Frances Ivey, Millsaps College
A tour is only as good as you make it - The most important advice that I can give a tour guide, and cannot stress enough, is to make sure you want to be there. A family is immediately in tune with the attitude and atmosphere of a tour, and that sets the stage for how they are going to receive what you are telling them. If the family is enjoying their time with you, everything else will fall in place. A tour is only going to be as good as you make it. With the help of your stories, experiences, and twists, a tour can easily come to life and create a memorable experience for your families. Enjoy your time being a tour guide because four years of college goes by too fast. And before you know it you will be like me, wishing you could do it all over again.
Paige Boss, University of New Haven
Have fun - The more interested you seem, the more likely the prospective student will be interested, too. It sounds simple, but it can be harder than it sounds. Enjoy the little things on your tour. Enjoy telling your favorite stories and walking to your favorite place on campus because soon enough you will be walking across the stage for a diploma.
LB Hayes, St. Bonaventure University