[Quick note: We've talked a lot about MARV and finding the right college fit. But what does MARV actually look like in action? We're interviewing students and staff at colleges all over the country to answer that question.]
Brandon Reyes — Senior, University of New Haven
No Sign of Senioritis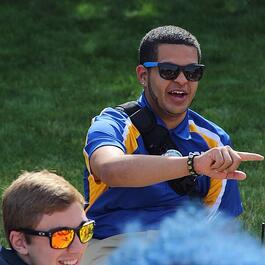 Brandon Reyes started his freshman year at the University of New Haven as a "shy, disconnected" student who didn't know where he belonged, he says.
He began to challenge himself socially and academically, measuring his accomplishments in terms of his personal growth. "Now, in my final year, I am a Resident Assistant, an Orientation Leader, started my own club, became a campus tour guide, and the list goes on," Brandon says. "All of these accomplishments have helped me find myself, which is something you can never take back."
As part of UNH's Admissions Team — known as the A-Team — Brandon leads campus tours for prospective students and their families. "At UNH, the process to become a tour guide is a little unique compared to other universities," he explains. "A-Team is a club-slash-organization at UNH that is completely student-run, while being supervised by our admissions office."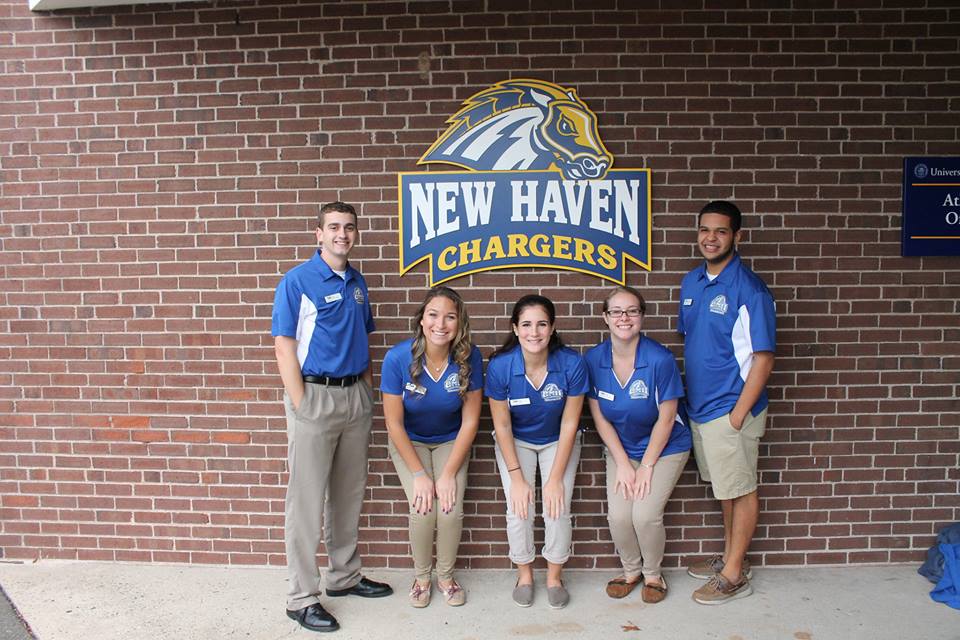 "Students fill out an application and are invited to a round-table interview with the A-Team. Then, the team decides together if that student will be a great addition to the admissions office. "I have been on A-Team for seven semesters now," Brandon says. "I've worked my way up to becoming vice-president of the organization, in charge of the new campus tour guide application process."
Campus Connections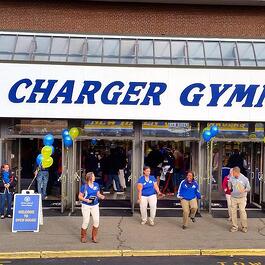 When Brandon steps up to lead a campus tour, he tries to make connections before he takes a single step. Along with telling his groups where he's from (Waterbury, Connecticut) and what he's majoring in (forensic science and chemistry), he tells them about his extracurriculars.
"I list every organization that I am involved with, just in case I can make that one connection with a prospective student who is interested," he explains.
He also asks prospective students about themselves, hoping to spark potential friendships. "By getting a feel for the tour group, I not only make connections with them, but I would like them to make connections with each other as well," he says.
Brandon's MARV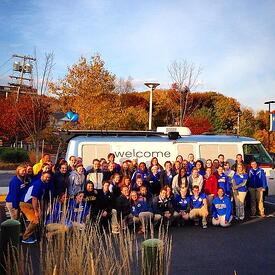 Though being on the
A-Team
is time-consuming, Brandon has stuck with it for seven semesters because he finds it rewarding to share his UNH school spirit with kids who are looking for their own perfect college fit. "What makes me excited and feel alive is being able to tell my story about my college experience to families and their prospective students, which gets them excited about their future in college," he says.

Brandon's career goal is to become a forensic toxicologist. "After years of experience, I would like to work my way up and become lab director of a crime lab, and possibly attain my Ph.D in analytical chemistry along the way," he says. He names his relationship with his mom as the most important. "She is my number-one fan and supports every decision I have made in life thus far," Brandon says. "Even though half the time she doesn't understand what I am doing, she knows it makes me happy, so she will back me up 100% of the way."
But he's not losing sight of his overall ambition, which is simple. "My life goal is to be happy overall," he says.