Keisha Branch — Marymount University
Too often, the college visit comes down to a two-hour whirlwind of a campus tour, classroom visit, and maybe lunch — and then it's on to the next school. Some prospective students spend the day, sauntering between classes and maybe catching a game of Frisbee on the quad. Some stay overnight.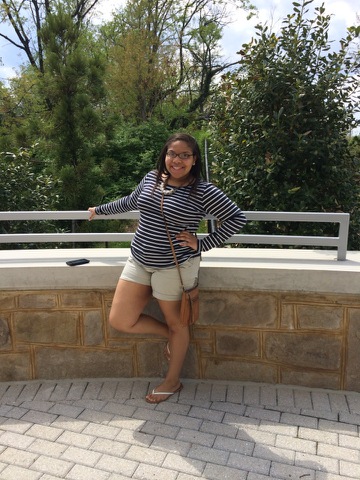 Keisha Branch, a junior at Marymount University, says the overnight visit was when she fell in love with Marymount. "It was like a great big family of people I didn't really know, but [who] cared to know me so well," Keisha remembers. "I stayed with three ambassadors who just recently graduated, and I thought to myself, 'Hey … I think this is something I want to do!'"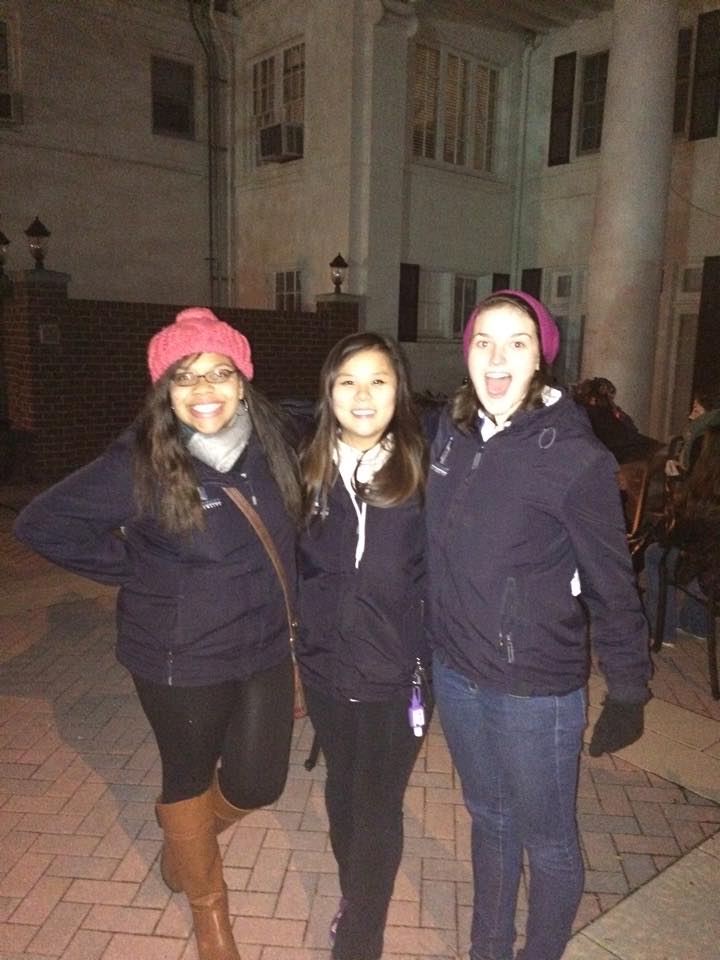 One of Keisha's hosts was a recruitment coordinator whose enthusiasm drew Keisha in even more. "She recruited the heck out of me!" Keisha says. "I applied immediately, and was more than excited when I received my congratulations email."
Keisha's warm Marymount welcome led her to become a tour guide, and that memory still informs the way she treats prospective students. "A lot of times, I am the first face they see when they come here, and the person that they then associate with Marymount University," she says. "I want them all to know that this is the right fit. I want them to be embraced as soon as they step foot on campus."
Pinning down her passion
Becoming a campus tour guide has helped her zero in on what excites her most — which just happens to be others' excitement. "Passion excites me more than anything!" Keisha says. "Being passionate about something or seeing someone else passionate about something … I get so happy when there's passion around me."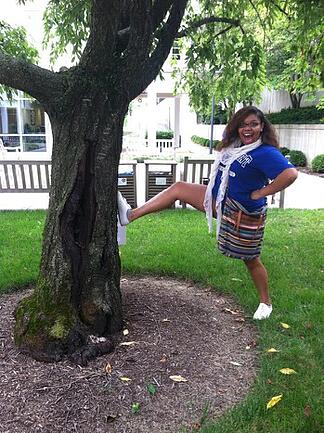 She entered Marymount as a fashion merchandising major; since then, she has changed her major three times in search of a career that thrills her. Now, as a liberal studies major, she's combining concentrations in gender and society; psychology; sociology; and criminal justice. "It seems like a lot, but when you love something so much, you never even think about it," she says.
Keisha's MARV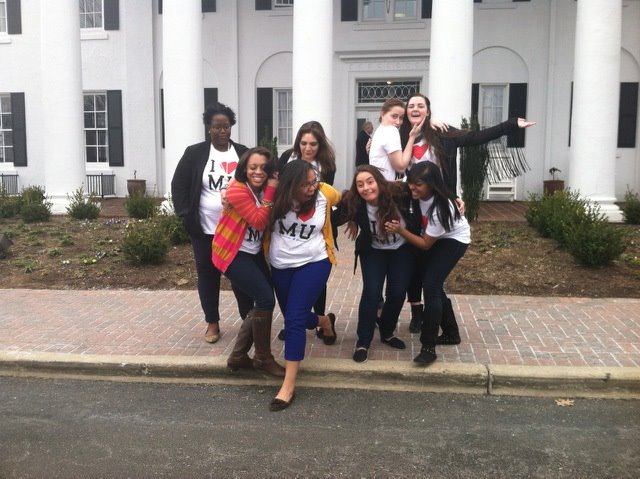 As a self-proclaimed perfectionist, Keisha acknowledges that she often finds herself listening to the small voice that pipes up in the back of her mind— the one that tells her she doesn't measure up, or that she's not trying hard enough. "In order for me to accomplish something or succeed at something, it has to be perfect, or close to it," she says. "I think, for others, I look at the things they've done and see that if they have tried, they've accomplished more than I could ever ask for or want; but for myself, I expect so much more."
Thankfully, her two most important relationships keep her from getting overly discouraged. "I think every relationship in my life is important to me, but the two that are the most important are my relationship with God and my relationship with my family," she says. In addition to providing her emotional and spiritual support, her faith has helped her learn to "love, tolerate, and appreciate others," she says.
Though Keisha isn't sure what field she'll enter after college, she knows what she'd like to accomplish. "A few major [goals] for me are: travel the world, make a difference, and help as many children as I can," she says. "So, maybe, I would like to travel the world to make a difference in the lives of children! And in this, I would love to become a social worker — maybe in a third-world country or just somewhere that needs help."