Will Krueger — Sophomore, Wright State University
Most students enroll in their college of choice before becoming a campus tour guide. Not Will Krueger. "I became a tour guide at Wright State University through meeting my current boss [in the WSU admissions office] when I was at the end of my senior year of high school," Will explains. "I ended up becoming really excited about the idea of being a tour guide, and started that May, before I even started taking classes at the university."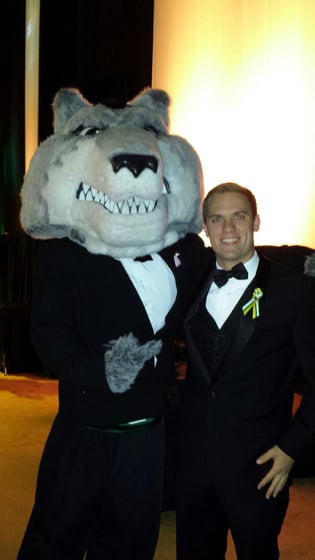 How did Will know that Wright State was the right choice? The school's well-known engineering program, combined with its "positive and encouraging environment," made him eager to apply. "I decided to be a mechanical engineering major because I have a passion for science and innovation," he says. "Ever since I was young, I've been captivated by such people as Thomas Edison, Charles Kettering, the Wright Brothers, and Bill Gates." He started working on engineering projects as a kid, taking apart his toys; later, he helped start his high school's engineering program.
Financial aid also played a part in Will's choice of colleges. "I received multiple opportunities in the form of scholarships that made my choice to attend Wright State very easy," he says.
High-Energy Tour Guiding
Rather than rattle off statistics or rely on his backward-walking skills during campus tours, Will dives right into getting to know his tour groups. "I prefer to take a very personal approach to leading my tours," he says. "I am a high-energy person, and I love meeting and connecting with new people. I tend to try and lead smaller tours so that I can get to know the prospective students as best as possible."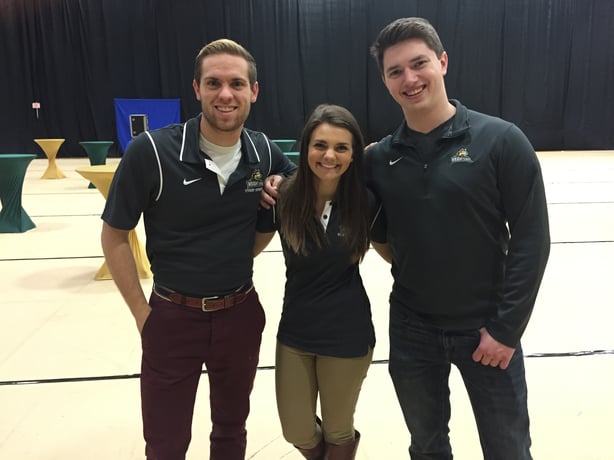 Getting to know visiting students on a personal basis "allows me to really make it their tour, so they can have fun, be engaged, and hopefully share some of my excitement for Wright State," Will says. It seems like he has more than enough excitement to go around — in addition to leading tours, Will works as a student government "senator" for the College of Engineering and Computer Science.
Will's MARV
"I measure my accomplishments against myself," Will says. "If I am not improving, then I do not view myself as succeeding. I strive to always better myself in everything I do, whether it be academically, socially, or professionally."
Constantly working to outdo yourself can be exhausting, which is where Will relies on his mother's support. "The most important relationship I have in my life is the relationship I have with my mom," he says. "She never ceases to support and encourage me at anything I do. She is a constant inspiration to me, and through her actions, she is always reminding me that hard work pays off. My mom has made many opportunities possible for me, and I view it as my responsibility to her and to myself to capitalize on those opportunities so that I can be the best, most successful version of myself."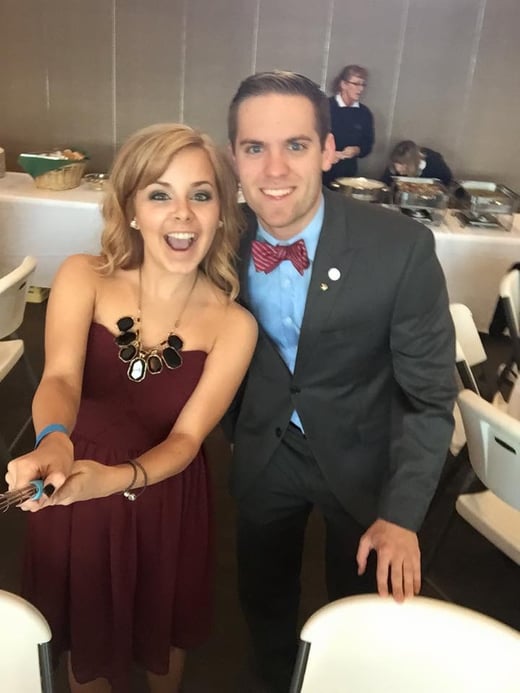 After completing his undergraduate education, Will plans to seek a master's degree in either mechanical engineering or engineering innovation and entrepreneurship, a specialized degree program offered by Wright State and a few other universities, including Stanford. Though it's too early to say, there's a good chance he'll stay where he is. "WSU has become my second home, and on some days, my first home," he says. "I have a family of students, faculty, and staff that want me to succeed during and after my time in college."