In this series, Welcome To College is celebrating college senior ambassadors who never had the chance to give their last campus tour. Today we celebrate Lauren White from the University of New Haven.
What was it like going to college in your hometown? Would you recommend it to other students considering the same?
Going to college in my hometown was not part of my original plan. I wanted the typical move from home and experience a whole new environment, because that was what we were always presented with as kids – going away to university and finding new adventures along the way. However, it was not until my parents urged me to visit the University of New Haven, I knew that I could take the fifteen-minute drive from my home to at least see campus. For obvious reasons, I looked at the university for their fantastic Forensic Science program that I wanted to major in, but that was not the only thing that caught my eye when I was greeted; the countless waves and smiling faces of the Ambassadors at the time and my tour guide's great interaction with my family and I, I knew that this was the school I needed to attend.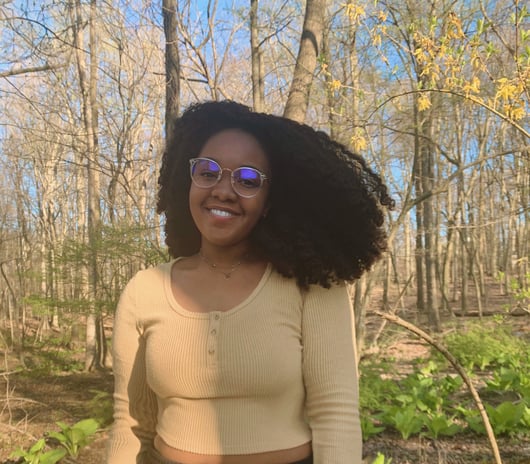 It may sound cliché, but my tour experience and meeting with faculty really helped me to make my decision. Staying at the university all four years, I would have never thought that I would be so comfortable in college. I would highly recommend for anyone considering the same to definitely try it out; everyone's experiences are different, and you should create your own! You never know, you may come to really love it locally, and all your friends are definitely going to hit you up for recommendations!
Did you look at any other schools besides the University of New Haven?
When I was looking at different universities and colleges my senior year of high school, I had to apply to 10 schools. Do I remember them all? Absolutely not, but I remember applying to a wide variety in regard to how big the schools were, if they were private or public, where they were located, and the list went on. I remember touring some, but the feeling of seeing myself walking the grounds of the different schools and feeling like I belonged was never exceedingly evident.
Was New Haven an immediate "fit" or did it take some time to adjust? If so, what was that process like?
In regard to meeting all of my "requirements" for college, New Haven was definitely a perfect fit. I did not want to be at a "college-town" type of university; I wanted something smaller where I knew I could really be an individual. Moreover, the overall adjustment to college was something that I had to adjust to. Regardless of your academic standing and how your personality flows, college will challenge you and it is up to you to find the proper adjustment.
My initial college process was indeed a process but finding similar interest with other students in my classes, living across the hall from me in my dorm, and especially my roommate made the transition so much easier. A word of advice – be optimistic; college is a big change that you have to get used to, and it is so much easier to deal with when you hold your head high and be yourself.
What did you study? What do you hope to do after graduating?
I studied Forensic Science with a minor in Chinese Area Studies. After graduating, I plan to enroll in a pathology program and move on to Medical School to become a Medical Examiner.
What are some of your favorite things about the school? About the city? What would you tell others who are still undecided about UNH?
My favorite thing about the school was definitely meeting everyone and diving into my major. One of my favorite memories was meeting my roommate – who was all the way from Dallas, TX - and continuing our friendship throughout our 4 years together; you will definitely find your lifelong friends!
My favorite thing about the city is that New Haven holds a rich amount of culture; wherever you go, there is so much to experience and learn about through food, the art galleries, events and festivals, and numerous shops. UNH is the perfect place to experience a wide variety of scenarios; exceling in your major of choice, involving yourself in the collegiate and local events, as well as it being a great center point for road trip adventures.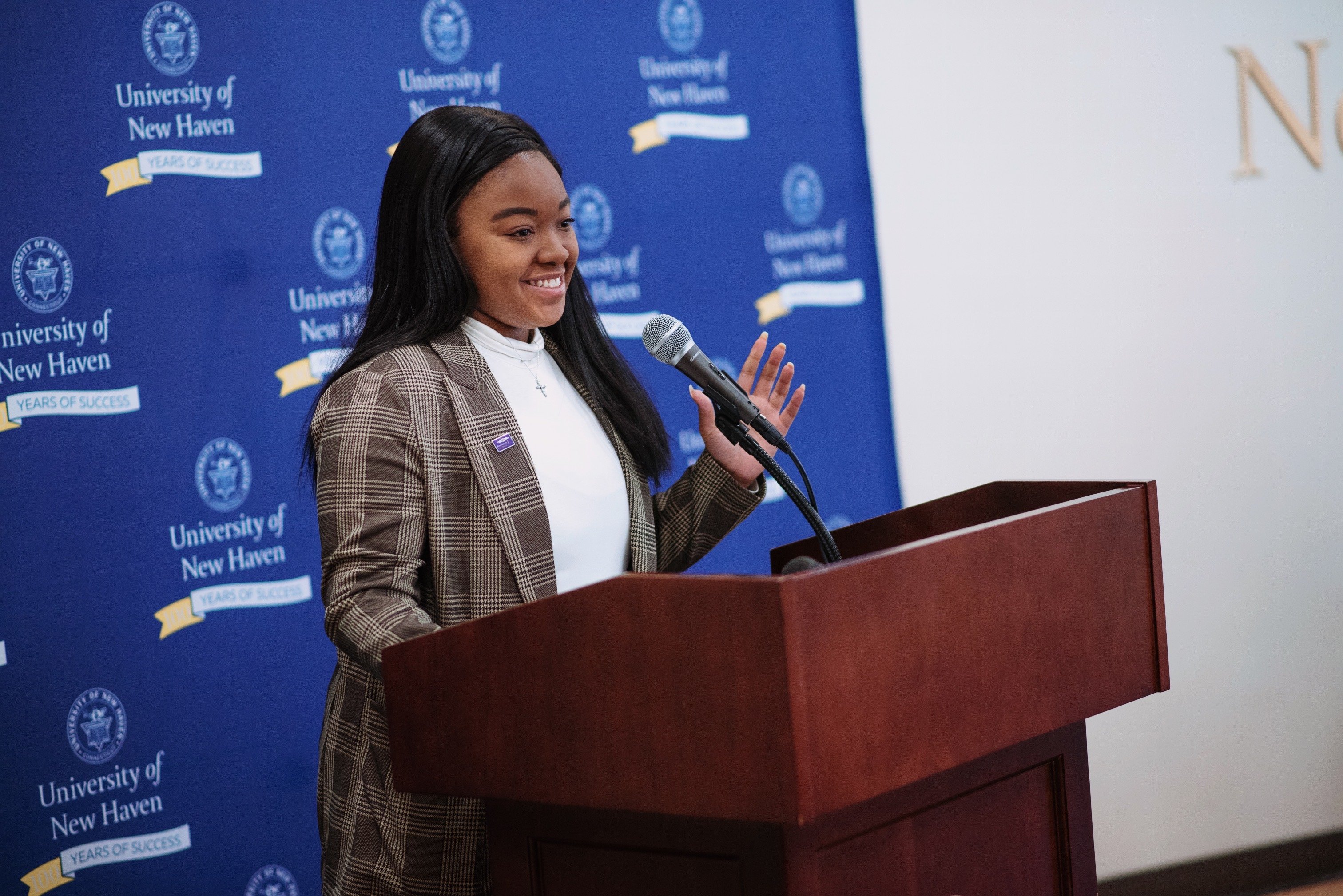 How long have you been an Ambassador? What will you take with you from that experience?
I have been a proud Charger Ambassador for 3 years. I will always remember the impact that not only I made, but the entirety of the Undergraduate Admissions Charger Ambassador family made. Bringing all of our positive experiences and even some of the rocky hardships we overcame, I believe that we, as students, really helped perspective students in making their decisions. Graduating, I will definitely remember all of the skills of public speaking, leadership, and pride that became instilled in me, as well as many of the connections and friendships I have made along the way. Being an Ambassador showed me that my voice, as well as many others, matters; I was able to give my perspective of my own experiences and influence others that they can conquer!
How have you been impacted by COVID-19? What encouragement can you offer other students facing this uncertain time?
When COVID-19 started to move its way to the U.S., I, like most people, started to get a little nervous, but I never would have thought it would halt everything. I was surprised by the fast action President Kaplan took to ensuring everyone's safety on campus. Even though it is upsetting that my senior year was cut short, I am happy that I can still continue my work and finish my degree on time. I know for a lot of seniors, we were upset that we were not able to say, "See you later," to our friends the last time we saw them on campus, but I think with the amount of technology that we have we are still able to say, "I'll talk to you tomorrow," or next week when we end a FaceTime call.
Regardless if we are in a pandemic or not, I think it is important for all of us to stay safe and healthy, as well as keep our goals flourishing; just because a part of our lives had to come to a small standstill, we are still living and can make the best of any situation. It may be easier said, but a quote that I like to think of when times get tough is, You Grow Through What You Go Through.
Anything else you want to share?!
The Class of 2020 may have had an abnormal last semester, but we don't have to say, "Goodbye;" it is "See you later," because we can all connect and finish strong and excel in our future endeavors.