Welcome To College is excited to re-launch our internship program and couldn't be more thrilled to offer our first intern role this summer to Garrett Gilliom, a rising sophomore Computer Science major from Tulane University!
When I left my hometown of Columbus, Ohio for New Orleans last fall, I knew many new experiences awaited me. And since day one at Tulane's Orientation, this has been the case.
By joining various organizations and becoming an active member of the Tulane community, I have quickly expanded my network and met some amazing people. I have made strong friendships and discovered exciting academic, social, and professional opportunities as a result of my willingness to try something new. My newfound relationship with Welcome To College is a perfect example of just that.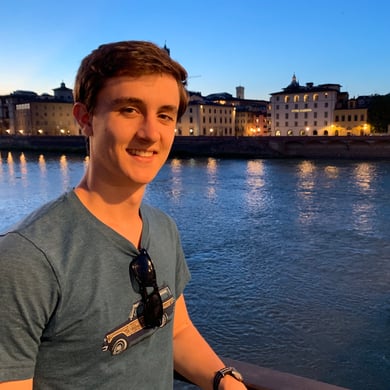 I became a campus ambassador to represent my school and share my enthusiasm with prospective students. I've loved becoming a part of the campus-visit community as an ambassador, and I'm grateful for this opportunity to become even more involved. Starting my first true internship with Welcome To College is an incredible step for me, especially as a rising sophomore, and I can't wait to begin working with this team.