First, let me say: It was impossible to write this. You're looking at Draft #3, the result of a whole lot of "Well, I can't forget to include [Street] or [Restaurant]!"
Instead of trying and failing to catalogue every must-see spot for prospective New Orleans college students and their families, I've put together four suggested jaunts, each in different neighborhoods.
Sure — if you're visiting one of our partners, Loyola University and Xavier University, a brunch visit to nearby Satsuma is in order, and you'll definitely want to have at least one dinner at Jacques-Imo's on Oak.
But don't forget that there's more to New Orleans life than Uptown. Here's just a taste of what you'll find both in and beyond the Carrollton/Riverbend area so popular with students.
Tip: Taking the streetcar will set you back only $1.25 per person, but be prepared for some waiting and some walking.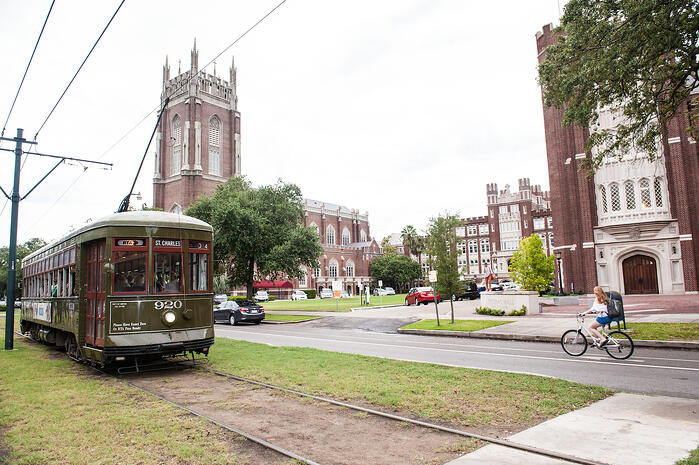 Oak Street
Shop books, clothes new and secondhand, and home furnishings on Oak Street, which is just down the street from Tulane and Loyola.
- Afternoon Sip: Zotz. Get a table in the front room of this homey, grungy neighborhood coffee spot (you'll see me on the couch), and enjoy some people-watching. Fair-trade beans roasted here in New Orleans make for excellent drinks. If you're flagging, grab a Zombie (espresso in coffee); if not, go for one of their light, housemade iced teas, like Green Pear or Blackberry Hibiscus.
- Dinner: Cowbell. No disrespect to Jacques-Imo's, which serves incredible New Orleans food — but if you're looking for something different, Cowbell, at the very end of Oak, can help your mouth out. Example: Waffle Wednesdays, featuring savory waffles with rich gravy, and the Lawrence Fishburger, which must be seen to be believed.
- Nightlife: Maple Leaf. Catch some music at the Maple Leaf, which boasts the longest-running uninterrupted (save for Katrina) music schedule in New Orleans. Jazz, brass, and blues shows abound.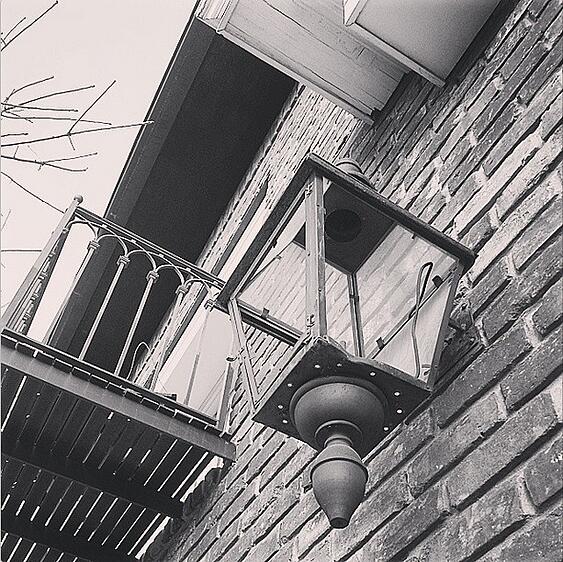 Magazine Street
Along with all the boutique-browsing and gallery-gazing you could ever want, Magazine Street boasts a few restaurants that may sway parents into deciding to move here, too.
- Breakfast: Superfood Bar. Feeling a little overstuffed? Think you may have overdone it on the butter last night? (Impossible, but I understand.) Go to Superfood Bar for a satisfyingly substantial breakfast smoothie, and energize yourself for a mosey up and down Magazine.
- Lunch: Pizza Domenica. Hit up chef Alon Shaya's pizza palace, sister restaurant to Domenica, for happy hour prices every day from 2pm - 5pm. You're going to need at least one order of the garlic knots with whipped fonduta before diving into insanely good specialty pizzas (but do go during happy hour; otherwise, it's a bit pricey for pizza).
- Dinner: The Rum House. Down Magazine in the Garden District, and definitely in a whole different world, is Rum House. This Caribbean taqueria has fun dishes like Creole rib and lamb vindaloo tacos; mango guacamole; and fried plantains, plus a spicy papaya salsa to top them all off.

Tip: Go for $2 taco night on Tuesday, but have a snack first because you're going to wait for a table.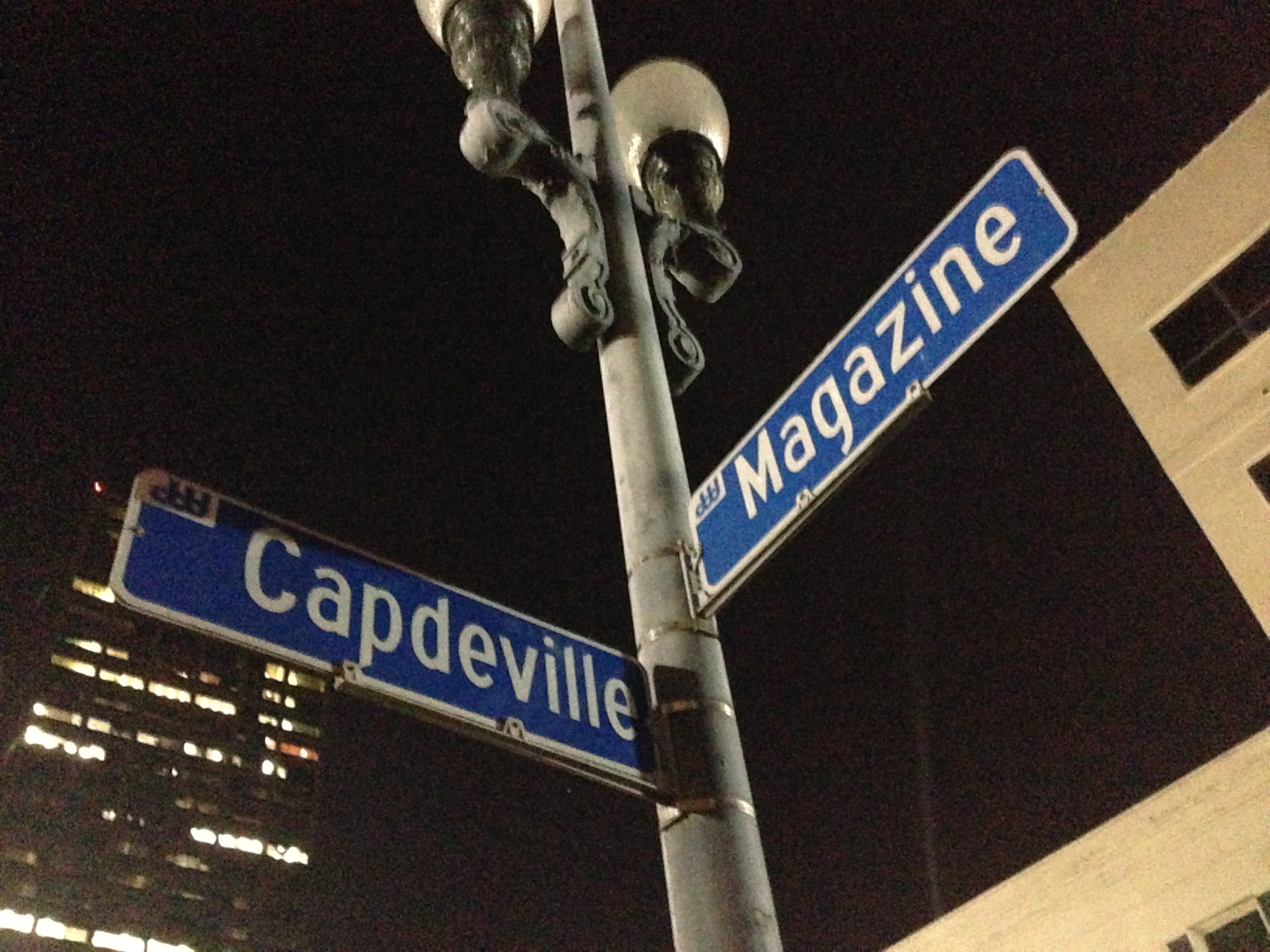 CBD/French Quarter
Though it can seem sterile in spots, the Central Business District hosts a few fabulous eateries and lots of museums and galleries, including the World War II Museum. Hop over to the French Quarter for your pick of shows after dinner.
- Lunch: Capdeville. Fried red beans and rice, truffled mac and cheese, and gator sausage corn dogs are just a few of the amazing options on this menu. If that doesn't get your attention, a restaurant that actually cares to get your feedback and sends handwritten follow-up notes to thank you absolutely should.
- Dinner: Johnny Sanchez. Hola, new favorite taco place. John Besh and Aaron Sanchez are the chefs behind this relatively new Mexican destination. Add chapulines (crickets) to your guacamole if you want to see how real Oaxacans eat — and don't be afraid to order the wood-fire-grilled whole fish.
- Nightlife: One-Eyed Jacks. One-Eyed Jacks hosts shows of all kinds, from concerts to comedy to burlesque. They'll often project old movies or music videos on the screen behind the stage.
- All of the Above: Lucy's Retired Surfers Bar & Restaurant. Any Welcome to College-related list without mention of Lucy's would be incomplete. In 2011, Lucy's was the site where the company hosted an unforgettable event during the National College Admissions Conference to roll out MARV, our interactive 1973 RV.
- Lagniappe: Beignets. Walk down Toulouse from One Eyed Jacks to find yourself on Decatur, just a few steps from Café du Monde. This is one of the rare places in New Orleans that transcends the tourist/local distinction … because beignets are delicious no matter who you are.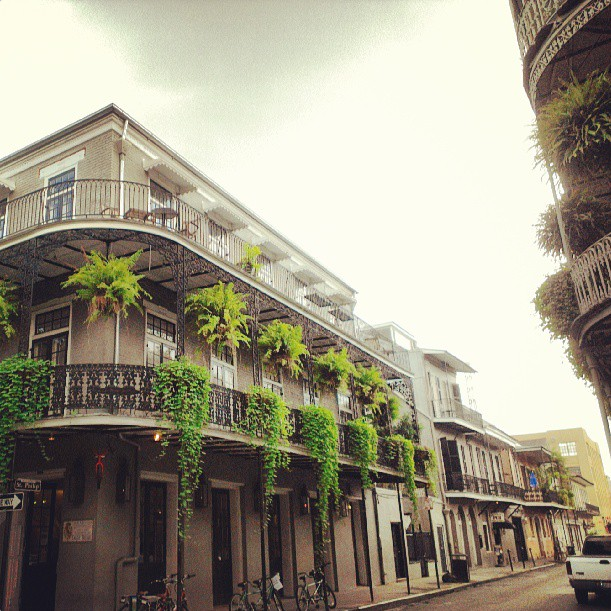 Bywater/Marigny
Watch for bikes in these funnily shaped neighborhoods, which aren't accessible by streetcar, but which are still well worth the visit.
- Lunch: Bacchanal. Looking to enjoy a lunch outside? Head here to sit in one of the city's best courtyards. Dinner can be a long wait, but lunch should be safe for you to enjoy anything your heart desires from the menu, which is just long enough and split into "VEGETABLE," "SEAFOOD," "MEAT," and "SWEET".
- Dinner: Lost Love Lounge's Vietnamese Kitchen. The authentic Vietnamese cuisine scene has spread from the West Bank to New Orleans proper, but few tourists know about Lost Love's kitchen. That's a shame. It's also great for you, because there probably won't be a wait for a table in the dimly lit, red-tinted back of this bar. Get the tamarind fried tofu po-boy if you're a vegetarian; otherwise, you can't go wrong with pork dumplings and beef pho.
- Nightlife: Three Muses. If you don't care for Vietnamese food, you can always eat dinner at this popular Frenchmen spot, which is loved equally well for its menu and its cocktails. Parents: Order a cocktail created by bartender Kimberly Patton-Bragg, who oversees a rotating menu of imaginative drinks like the Lady Sings the Blues, with blackberry- and sage-infused Cathead vodka; lemon; simple syrup; and soda.
All right, you have your marching orders. Go out there and tell us what you find after your campus tours at @welcome2college and #itsallinthevisit!